If you're anything like me, you're an introvert. You like time spent alone. Social interaction is extremely exhausting. Energized by aloneness. Hate small talk. Creativity and powerful thinking flows in abundance when in solitude. Sensitive to sound, especially the sound of too-much-talking.
Introversion is underrated. From as long as I can remember, EVERYONE described me as being "shy". I hated it. That term branded me, emotionally limited me, and immediately I became substandard to those who were opposite-extroverted. To say that someone holds characteristics at either end of the spectrum is quite extreme. Many people have both introverted and extroverted qualities that overlap or even appear in different situations. But I'm not here to say one side is better than the other. Just to express that everything you see 'ain't always what it seems. Introverted people are also strong, intelligent, successful, driven, thoughtful, patient, good listeners and purposeful talkers.
I say no more, this comic depicts it all.


Source: http://news.distractify.com/people/introverts/
The power of silence.
---
Good reads on Introversion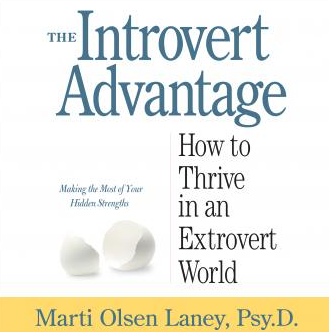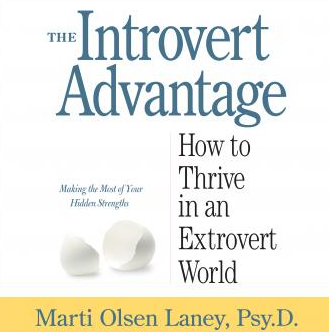 The Introvert Advantage: How to Thrive in an Extrovert World by Marti Olsen Laney
Do you "zone out" if too much is going on? Are you energised by spending time alone? In meetings, do you need to be asked for your opinions and ideas?
Do you tend to notice details that other people miss? Is your ideal celebration a small get-together, rather than a big party? Do you often feel like a tortoise surrounded by hares? The good news is, you're an introvert.
The better news is that by celebrating the inner strengths and uniqueness of being an "innie" THE INTROVERT ADVANTAGE shows introverts, and the extroverts who love them, how to work with instead of against their temperament to enjoy a well-lived life.
Covering relationships, parenting – including parenting the introverted child – socialising, and the workplace, here are coping strategies, tactics for managing energy, and hundreds of valuable tips for not only surviving but truly thriving in an extrovert world.
http://www.amazon.com/The-Introvert-Advantage-Thrive-Extrovert/dp/0761123695/ref=sr_1_1?ie=UTF8&qid=1412923895&sr=8-1&keywords=the+introvert+advantage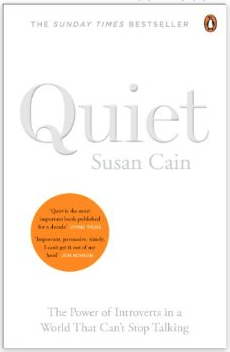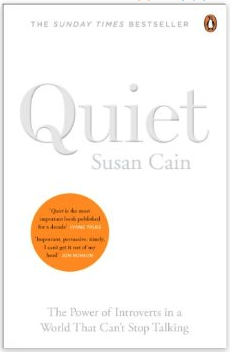 Quiet:  The Power of Introverts in a World That Can't Stop Talking by Susan Cain
Our lives are driven by a fact that most of us can't name and don't understand. It defines who our friends and lovers are, which careers we choose, and whether we blush when we're embarrassed.
That fact is whether we're an introvert or an extrovert.
The introvert/extrovert divide is the most fundamental dimension of personality. And at least a third of us are on the introverted side. Some of the world's most talented people are introverts. Without them we wouldn't have the Apple computer, the theory of relativity and Van Gogh's sunflowers.
Yet extroverts have taken over. Shyness, sensitivity and seriousness are often seen as being negative. Introverts feel reproached for being the way they are.
In Quiet, Susan Cain shows how the brain chemistry of introverts and extroverts differs, and how society misunderstands and undervalues introverts. She gives introverts the tools to better understand themselves and take full advantage of their strengths.
Passionately argued, superbly researched, and filled with real stories, Quiet will permanently change how we see introverts – and how you see yourself.
'I can't get Quiet out of my head. It is an important book – so persuasive and timely and heartfelt it should inevitably effect change in schools and offices' Jon Ronson, The Guardian
'Susan Cain's Quiet has sparked a quiet revolution. In our booming culture, hers is a still, small voice that punches above its weight. Perhaps rather than sitting back and asking people to speak up, managers and company leaders might lean forward and listen' Megan Walsh, The Times
'Quiet is a very timely book, and Cain's central thesis is fresh and important. Maybe the extrovert ideal is no longer as powerful as it was; perhaps it is time we all stopped to listen to the still, small voice of calm' Daisy Goodwin, The Sunday Times
Susan Cain is the owner of The Negotiation Company, a firm that trains people in negotiation and communication skills. Her clients include Merrill Lynch, Standard & Poor, University of Chicago Business School and many of the US's most powerful law firms. She previously practiced corporate law for seven years with Cleary Gottlieb Steen & Hamilton. She lives in New York with her husband and two sons. www.ThePowerOfIntroverts.com
http://www.amazon.com/Quiet-Power-Introverts-World-Talking/dp/0307352153/ref=sr_1_1?ie=UTF8&qid=1412923362&sr=8-1&keywords=quiet+susan+cain